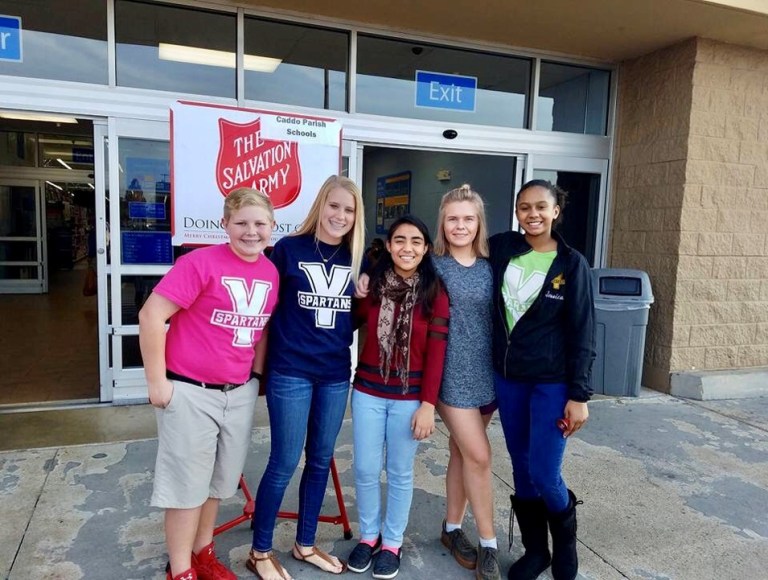 NJHS students ringing the bell for Salvation Army.
National Junior Honor Society
Election to membership in the Nation Junior Honor Society is both an honor and a responsibility. Members are pledged to uphold the purposes of the organization. There are a number of ways to meet this pledge.
Elect and support capable officers for the chapter

Participate fully in chapter meetings and activities. Meetings will be held once a month after school.

Present ideas and make motions on ideas that improve the chapter operations.

Accept committee assignments and other jobs that will help the chapter make progress.

Observe the rules established for orderly meetings.

Offer ideas and news to officers, members or the advisors when appropriate.

Complete a minimum of 20 hours of community service during the school year. Generally speaking, service activities are those that are done for or on behalf of others (not including immediate family members) for which no compensation (monetary or other) has been given.
The National Council requires each member to maintain the standards of SCHOLARSHIP, CITIZENSHIP, SERVICE, LEADERSHIP AND CHARACTER which were used as a basis for election. Failure to meet the following requirements will result in probation and/or dismissal.
PROBATION
Making a letter grade of "D" on a report card

Being sent to detention ONCE.

Failure to maintain a 3.5 GPA on a 9-week report card.

Being sent to the office ONCE for discipline reasons.
During the probationary period, the member will not be able to take part in activity of the Society.
DISMISSAL
Cheating reported by any teacher.

Making two consecutive letter grades of "D" in one subject.

Failure to maintain a 3.0 GPA for two 9-week reporting periods in one year.

Being suspended from school or bus ONCE.

Being sent to detention TWICE.

Being sent to Time out Room ONCE.
Once a member is dismissed, he/she is NEVER again eligible for membership.
When a member deliberately violates school rules or civil law, the faculty sponsor will investigate thoroughly and take appropriate action to maintain the standards listed above.
A membership fee of $25.00 is required before the induction ceremony.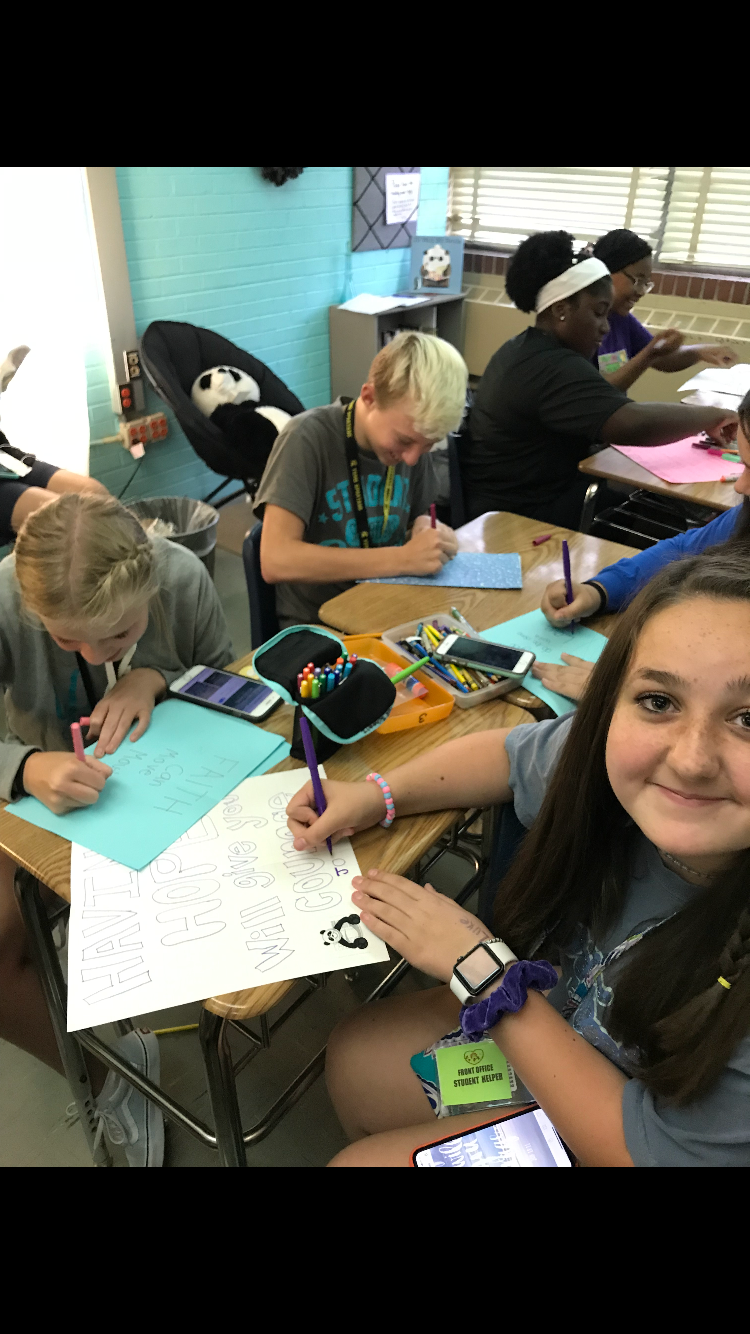 NJHS students made cards to take to the residents of the Forest Haven Nursing Home.