🎉Congrats to our Spartans of the Month🎉 6th Grade: Travis King & Samera Aref 7th Grade: Kevin Killen & Jashundria Thompson 8th Grade: Hayes McDaniel & Kamryn Douglas Teacher: Mallory Warren Support Staff: Champernell Franklin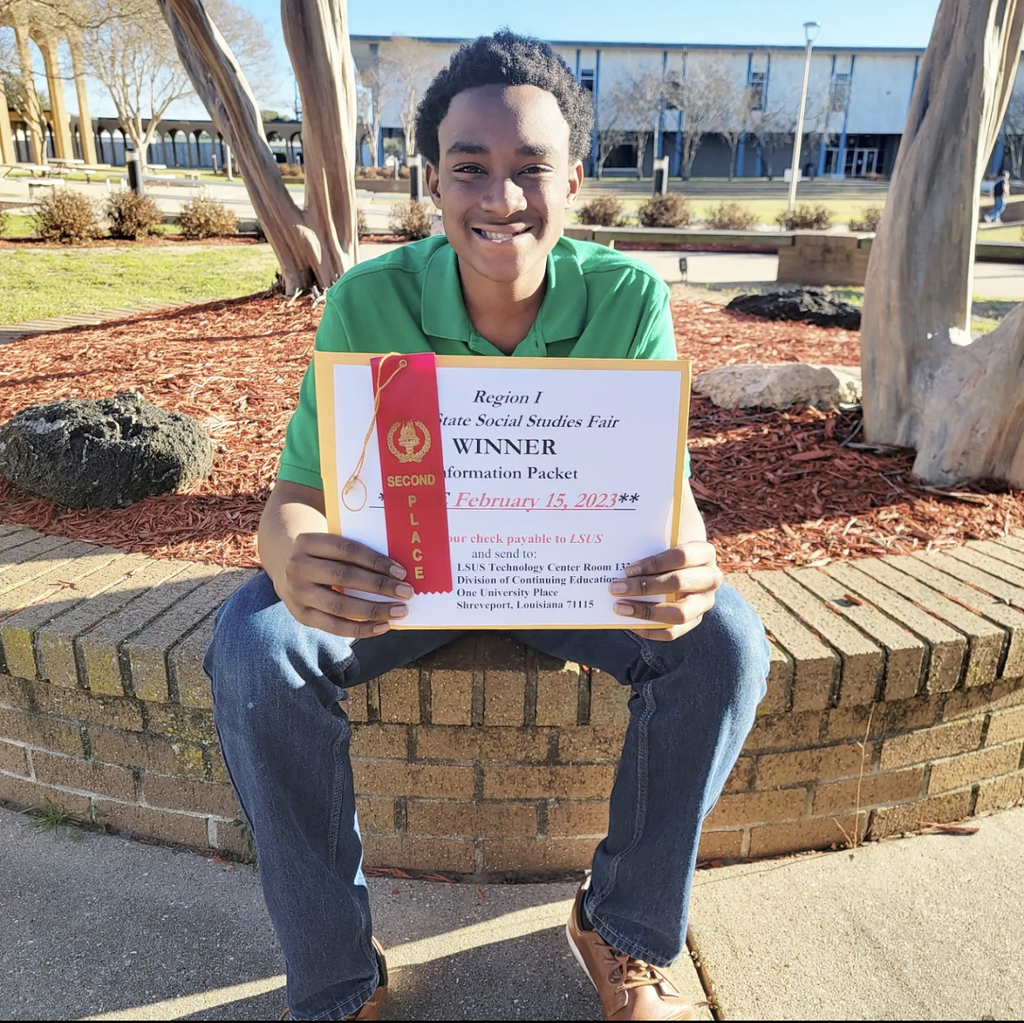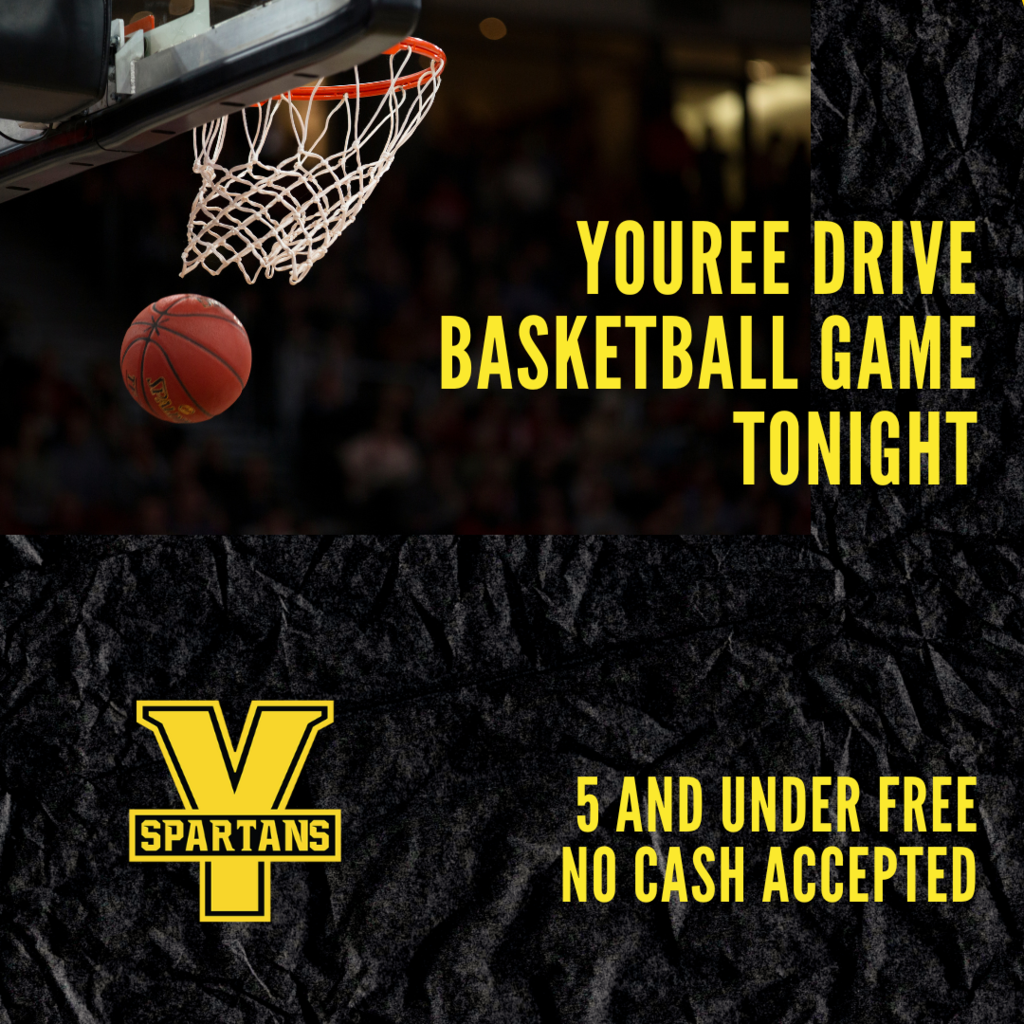 🖤👮🏾‍♂️💛Congratulations to our YDMS SRO 🖤👮🏾‍♂️💛 He was promoted to Corporal today! We are beyond proud of you and thankful for everything you do for Youree, Corporal Bartholomew Evans! #SpartanProud #OneTeamOneDream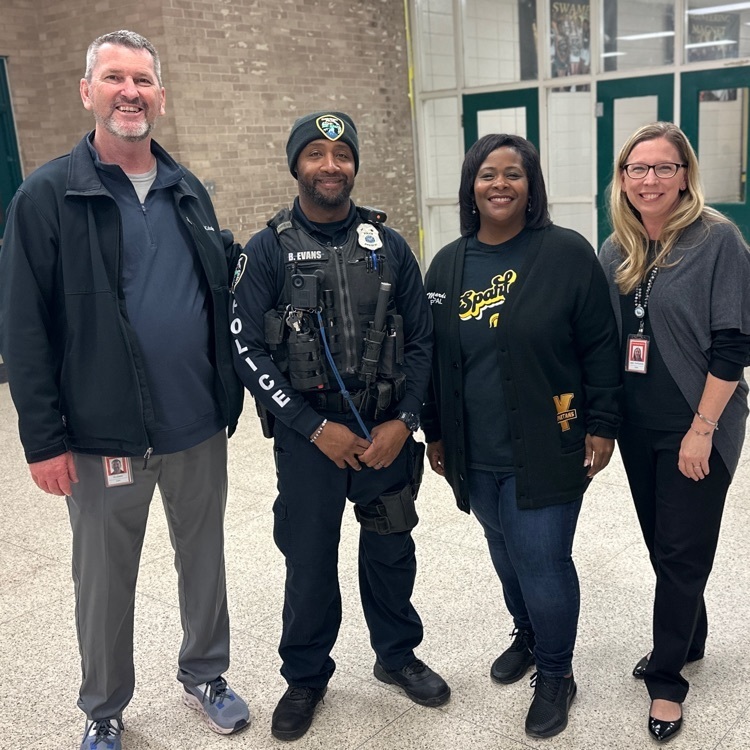 Winter Group Picture Day Thursday, February 2nd Groups included: Basketball, Soccer, Cheer, Spartanline Packets will be sent home this week to place order! See coach or sponsor for pricing package info.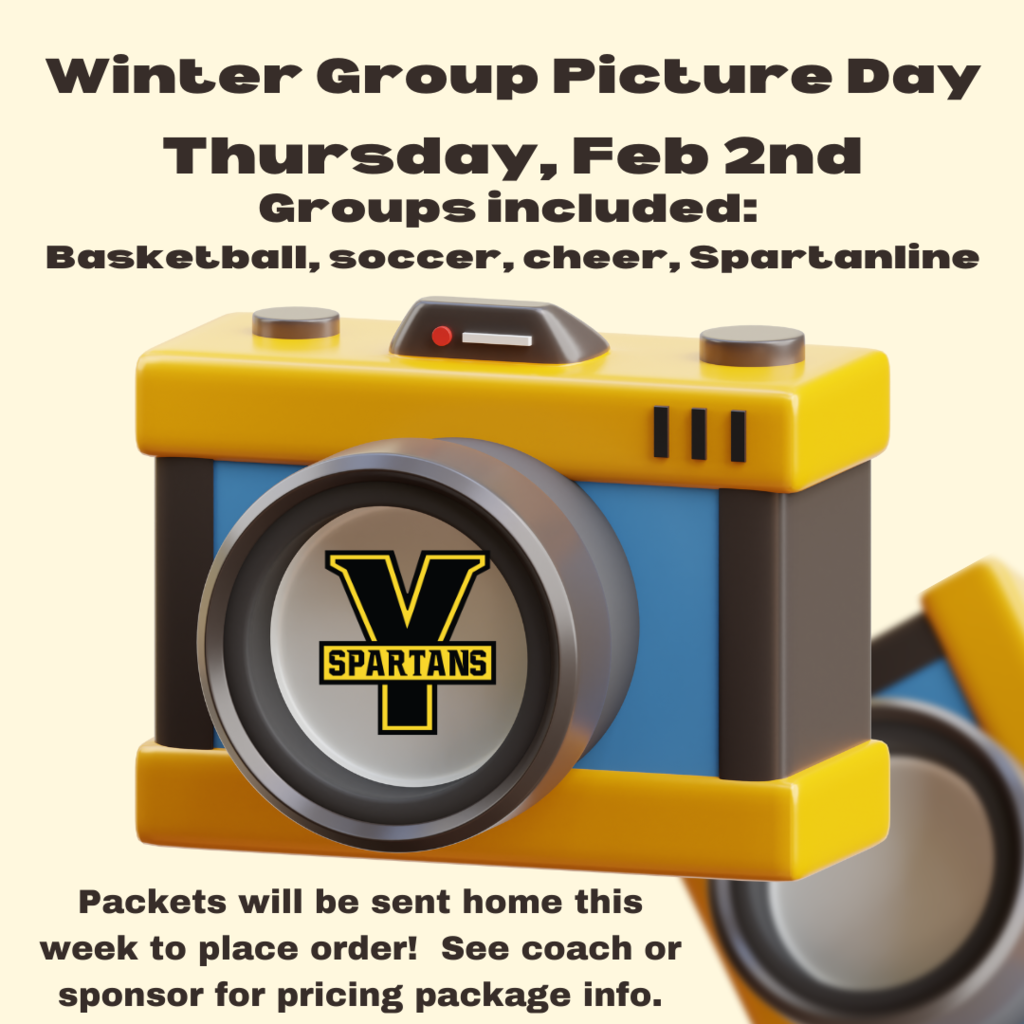 Middle School Swim Team Middle school swim team is offered to experienced and non-experienced swimmers grades 5th – 8th. Over at Southside Swim club we offer a practice 3 nights a week to encourage team spirit and the opportunity to learn the skills used in competitive swimming. Swimmers will be coached in the 4 competitive swim strokes: freestyle, backstroke, breaststroke, and butterfly. During the middle school swim season swimmers will be offered 5 competitive swim meets. February - April. For more information please contact Coach Tara Hardin @ 318-617-0303
coachtjswim@gmail.com
southsideswimclub.net Southside also offers: Group and private swim lessons for ages 5 to adults. ISR Infant swimming ages 6 months to 6 years. Summer swim team ages 5- 18 years. Year-round swim team for middle school and high school.

The Deadline to purchase recognition ads for the yearbook is February 9th on
www.jostens.com
. Yearbooks are also available to purchase through Jostens until March 8th.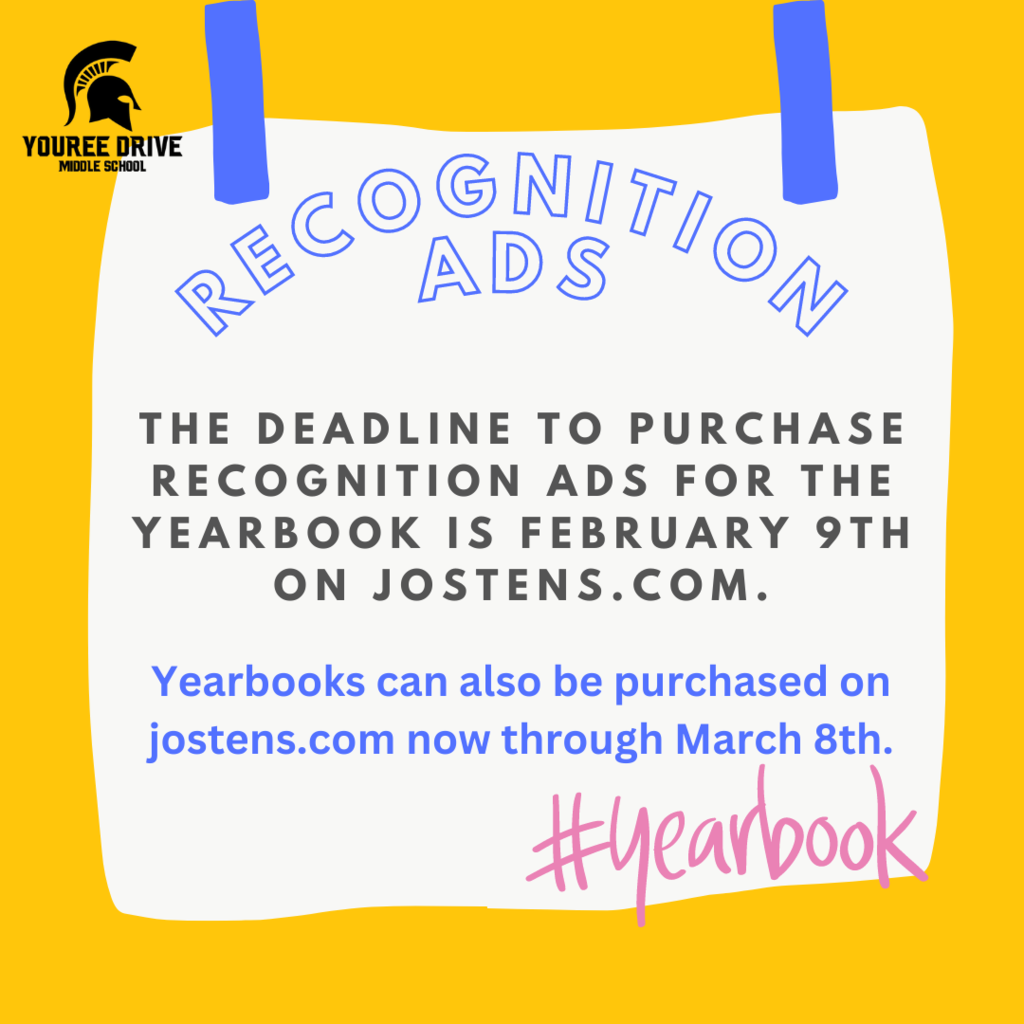 Dress Down Day FRIDAY, 1-20, $5
https://www.locallevelevents.com/events/details/24592
Benefiting Louisiana Tour & YDMS Golf Team. Purchase on Local Level Events by Friday Morning. No Cash Accepted. Dress must adhere to Caddo Parish School's dress code. No hoodie or crocs. Shorts must be 4 inch above knee. No rips or tears above knee of jeans.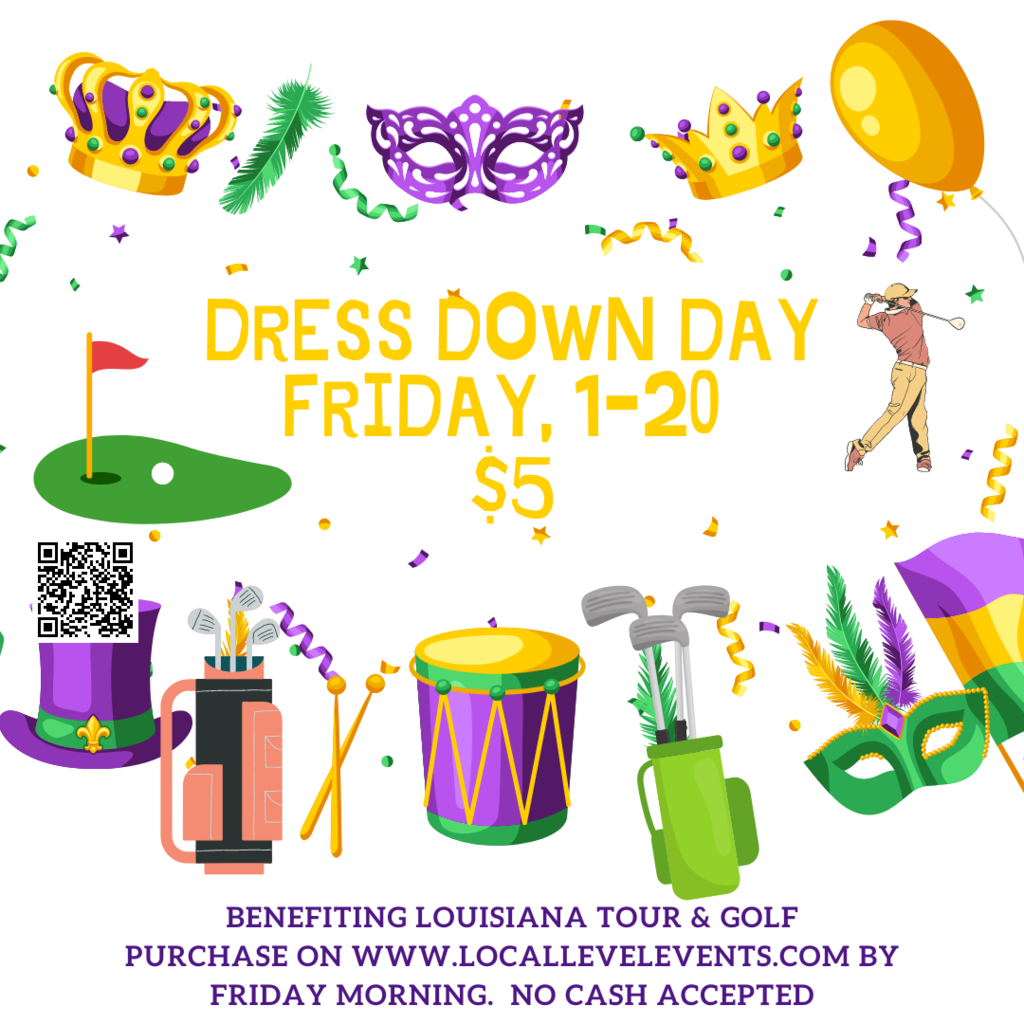 💚💜 8th Grade Louisiana Tour 💚💜 Mandatory Parent & Student Meeting Wednesday, January 18 5:30 p.m. in YDMS Auditorium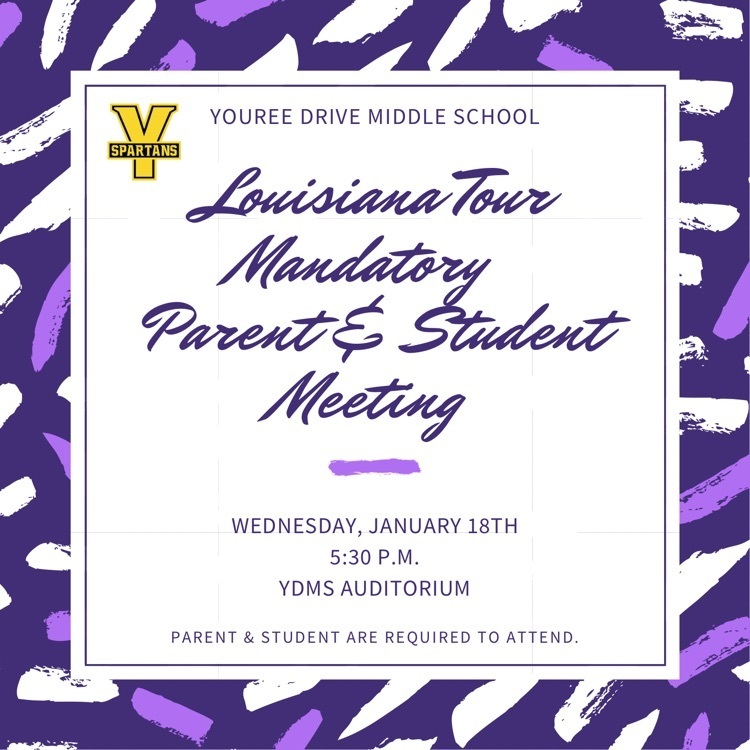 PTSA will be selling Sweatshirts and T-Shirts this Friday, January 20th. 9AM-11AM during the Honors Assemblies 11:30AM-1PM during lunch $15 for T-Shirts $20 for S-XL Sweatshirts $25 for 2XL/3XL Sweatshirts Cash, card and checks accepted.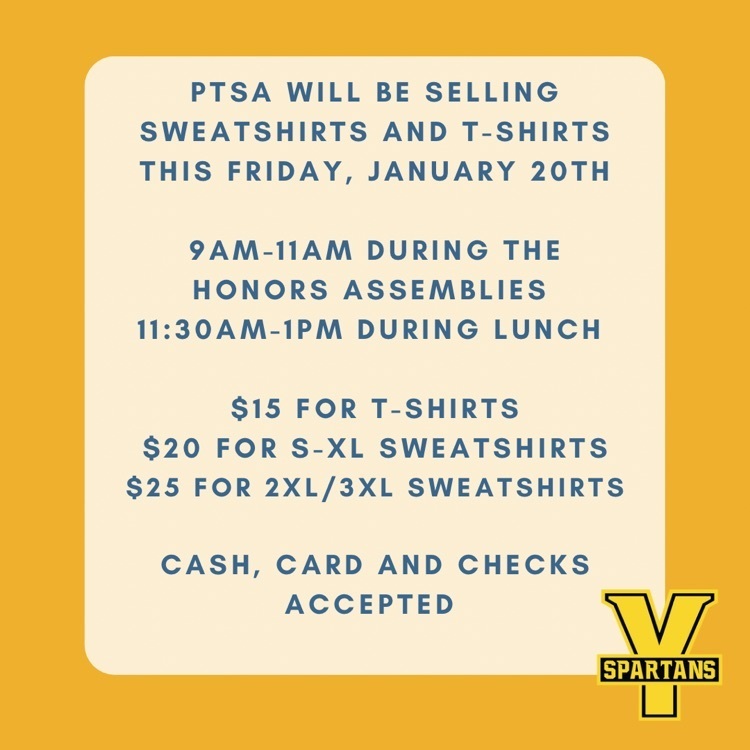 Future Gators Interested in Spirit Groups: Save the Date!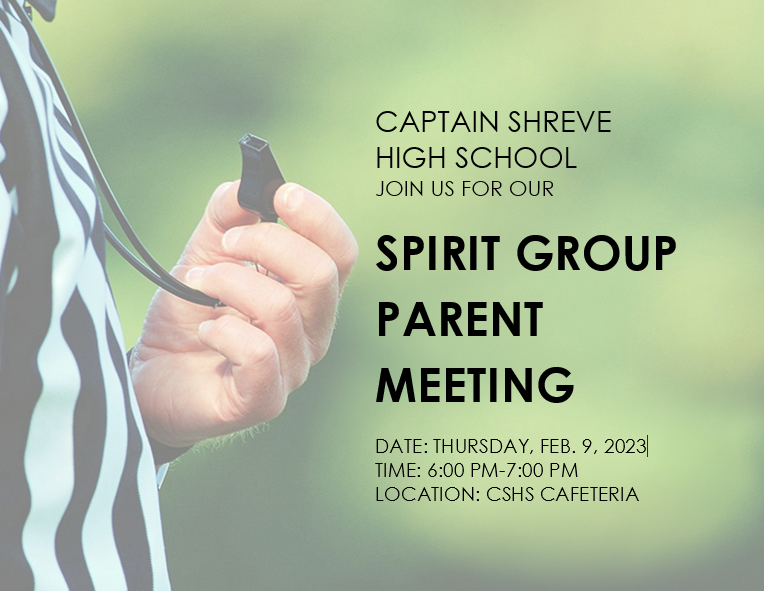 Save the date! Future Cowboys!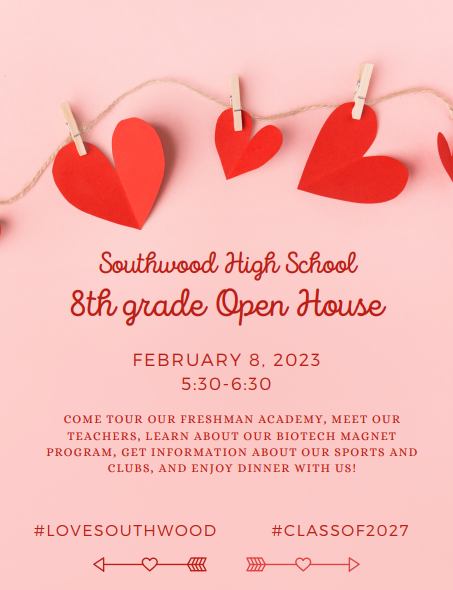 Mark your calendars! Report cards go home Friday, January 13! 2nd Nine Weeks Honor Assembly Friday, January 20 YDMS AUDITORIUM 6th grade 3.5 AB Honor Roll – 9:00 a.m. 7th grade 3.5 AB Honor Roll – 9:30 a.m. 8th grade 3.5 AB Honor Roll – 10:00 a.m. Straight A's (all grades) – 10:30 a.m.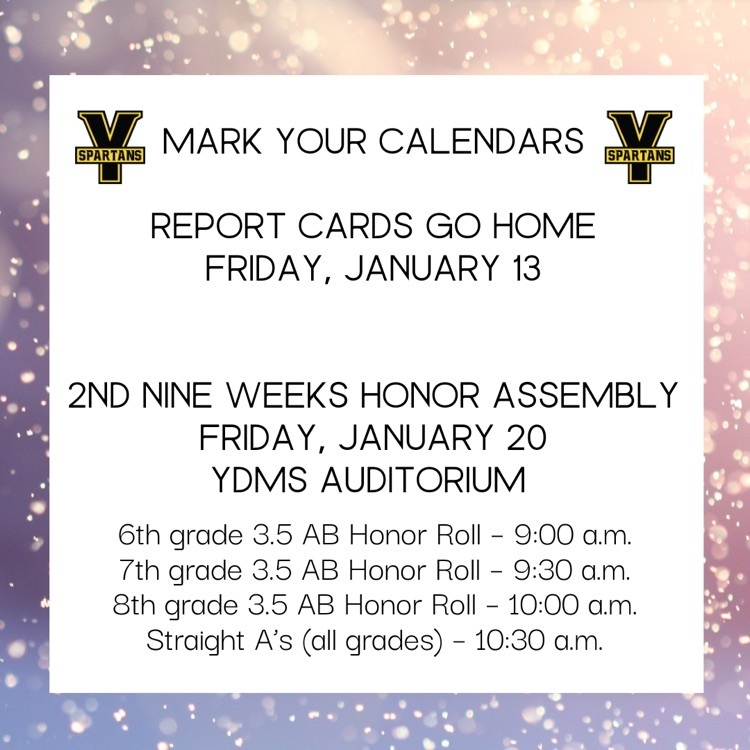 📣Shout out to our PTSA! 📣 They brought Christmas gifts for our entire staff! We are thankful to have such supportive families at YDMS. #oneteamonedream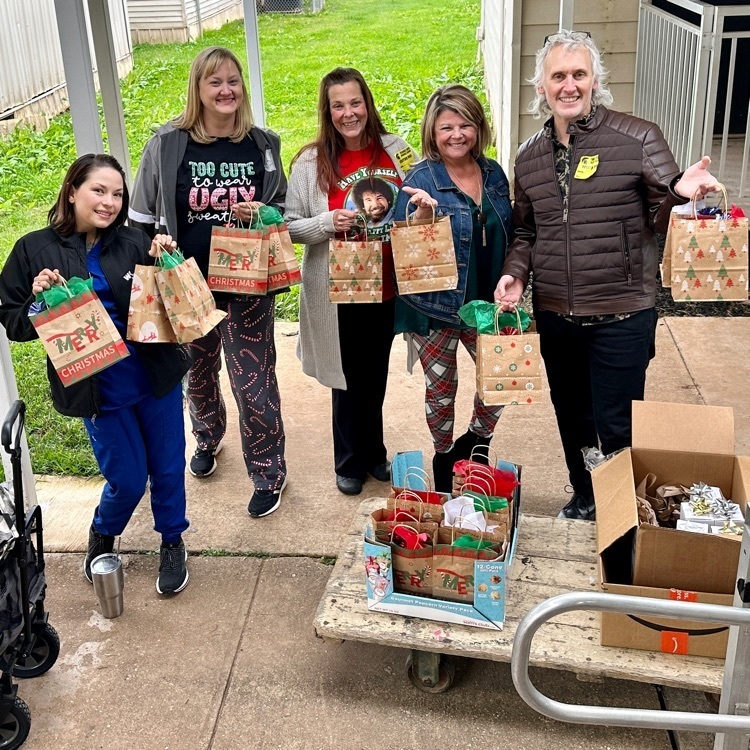 📣🖤🧦💛The Youree Drive Middle Pep Squad donated and packaged over 100 pairs of white socks to donate to a local nursing home as a part of their Annual Community Service Project. We are Spartans! #oneteamonedream #gospartans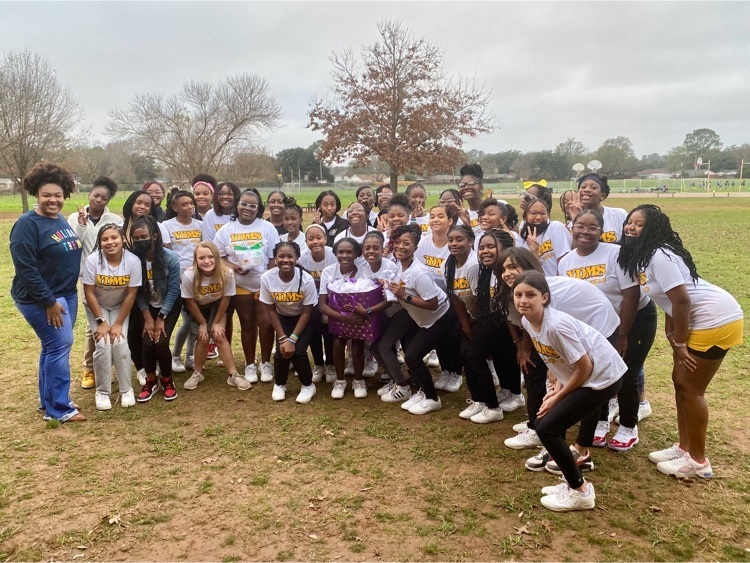 🧸🪀🪁🚂NJHS Christmas Toy Drive for Roy's Kids ends Friday, December 16th! Please bring new, unwrapped toys to your homeroom teacher. The homeroom that collects the most toys will receive a price (1st pizza party, 2nd ice cream & 3rd donuts)! #Spartansaregenerous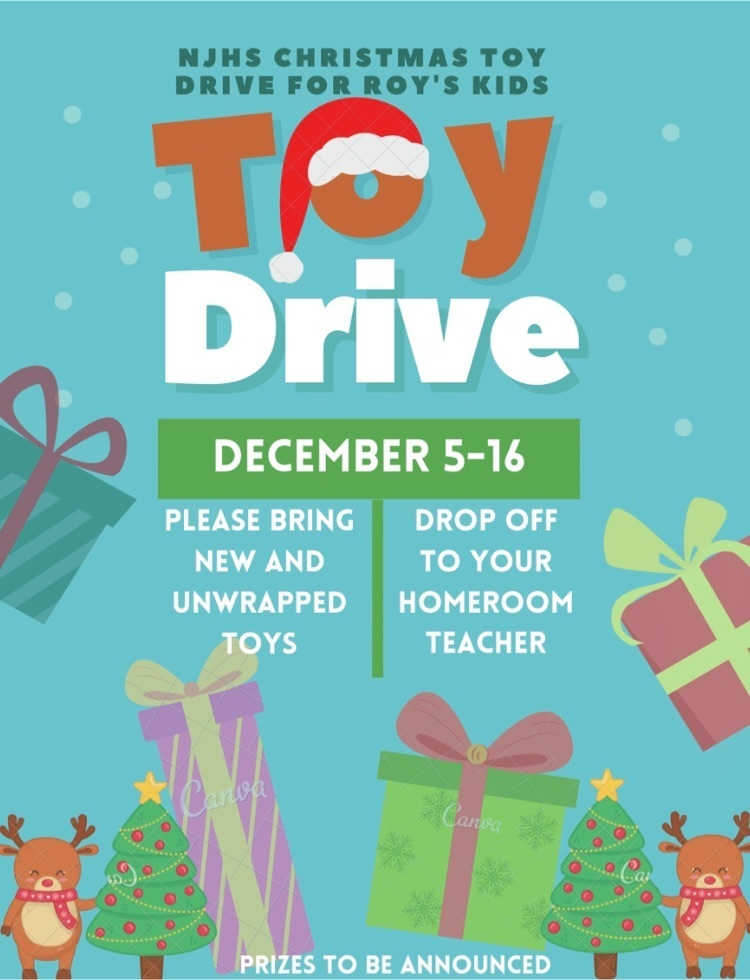 🎵 🎺 Congrats to Kevin Killen 🎺🎵 He made Caddo District VIII Honor Band! #SpartanProud #GoSpartans #makesomenoise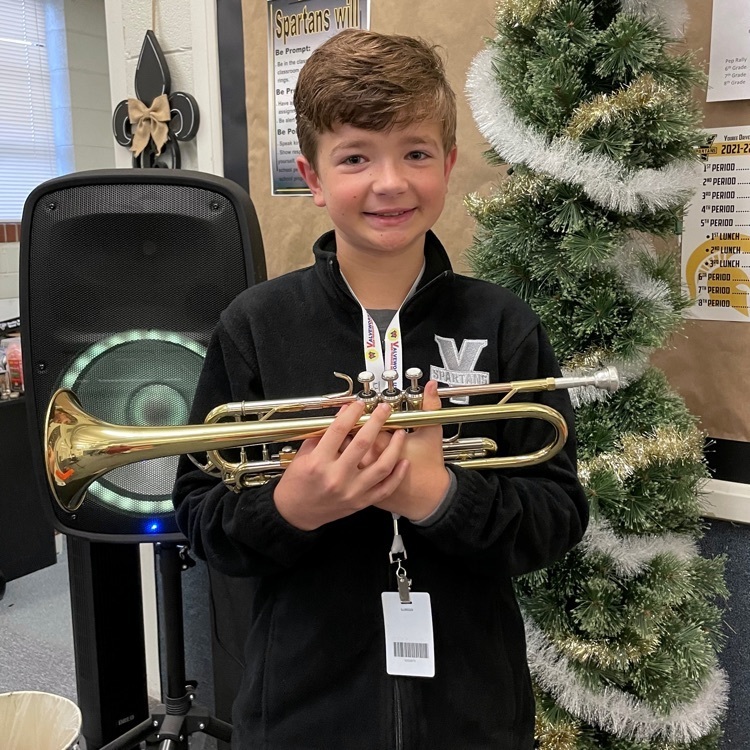 Reminder: PTSA General Meeting will be today, Monday, December 12th at 5:30 in the auditorium. All parents are invited. Mrs. Edwards will be in attendance.

Pajama Dress Down Day Benefiting our soccer teams This Friday, 12-16 $5 Must be paid on Local Level. Cash will not be accepted.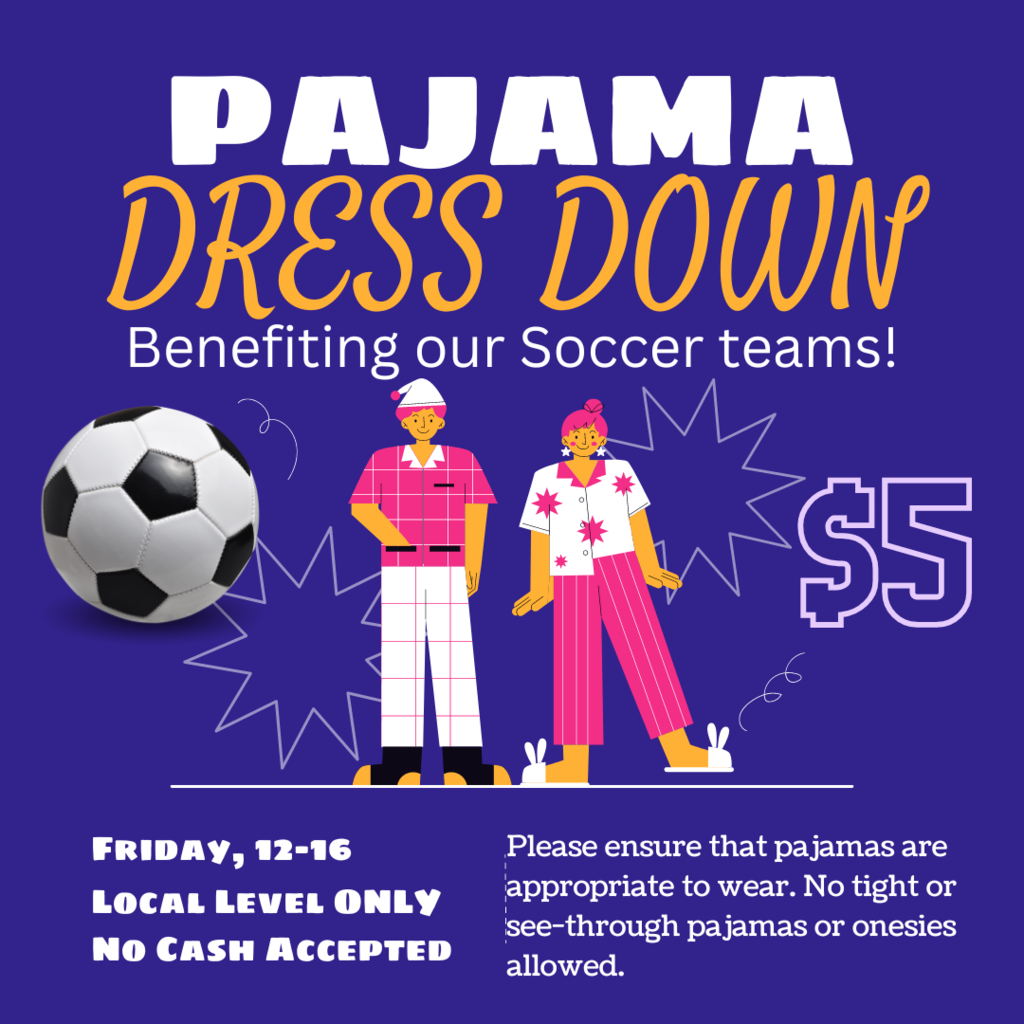 ❄️❄️❄️ REMINDER! ❄️ ❄️❄️ YDMS Winter Formal: The Blizzard Ball Friday, December 9th 5:30 p.m. - 7:30 p.m. Tickets may be purchased on Local Level for $12 by midnight tonight. Tickets will also be for sale tomorrow morning for $15 cash. No ticket sales at the door. Photos and concessions will be available for cash purchase during formal.
https://www.locallevelevents.com/events/details/24161